Looks like this event has already ended.
Check out upcoming events by this organizer, or organize your very own event.
Confident You, Confident Presence

Tuesday, June 14, 2011 from 10:00 AM to 5:00 PM (BST)

London, United Kingdom
Event Details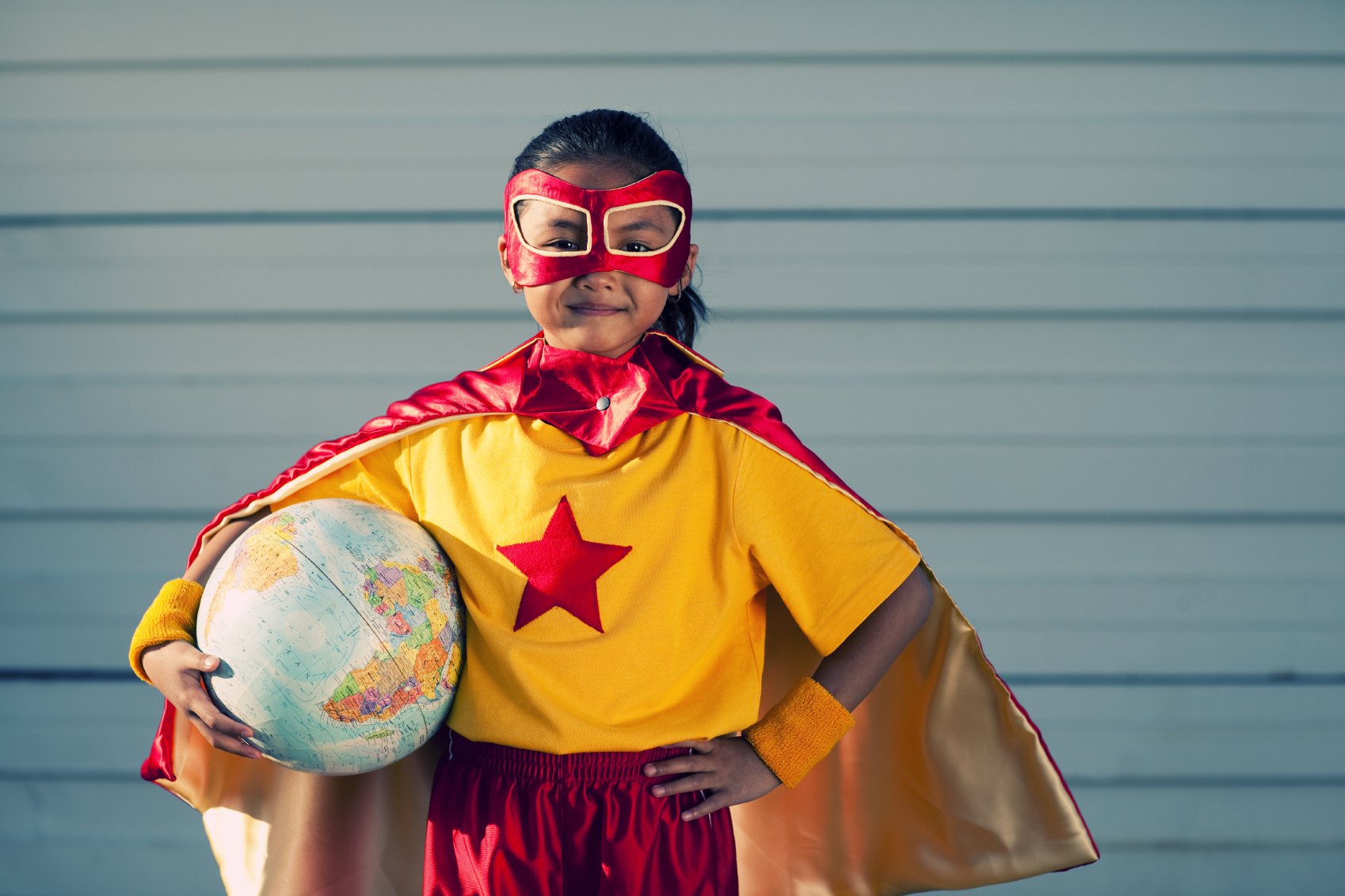 Confident You, Confident 'Presence'

Developing confidence and your unique and powerful 'Presence'
This dynamic and interactive seminar is specifically designed to empower you in creating a 'Confident Presence' for your personal and professional success.
Confidence is crucial to a happy and fulfilled life, but many people lack self-belief. As a result we are less likely to fulfill our dreams, our potential and achieve our best.
It is the ability to connect and to communicate to another in a powerful and meaningful way that gives someone a strong 'Presence'.
Join us in this seminar and enjoy fantastic speakers, great learning, inspiration, renewed vision and many 'ah-ha' moments.  Come and develop your 'Confident Presence.'
Like what you see?  So you don't miss out of this fantastic event

THIS WEEKEND WE HAVE A 24 HR SPECIAL OFFER

Book by midnight Friday 10 June for  £75 + VAT or £90 + VAT with lunch - a £60 saving!!

PLUS

you'll receive

ONE MONTH FREE coaching worth £500 +VAT
TWO 60 minute one-to-one coaching sessions - achieve your professional goals, build your confidence and develop your signature  presence
Unlimited email and telephone follow up in between sessions

So as a woman in business what's stopping for taking up this amazing offer?

A one-day seminar - Develop your presence and confidence in leadership and business with Marcie Buxton

TWO afternoon workshops

Your Presence online with Keren Lerner
First impressions count with Louise Guillespie-SMith
Networking evening

Investment:
£75 +VAT
With lunch £90 +VAT

The world is crying out for women of presence, women of courage, women of authenticity who are inspirational and making a difference.  Are you one of them?


Come and discover how you can
'own the room'
The benefits of the workshop will enable you to...

Recognise, unlock and build on inner strengths to develop a confident authentic and 'signature' Presence
Describe the attributes of newly the confident you and understand what 'Presence' means
Explore your own level of confidence and will know how to develop it

Identify techniques in overcoming fear and barriers to confidence
Understand what it means to be 'present in the moment'
Define your personal brand

Follow us on twitter for updates, discussions and to find out who else is going.
@own_the_room
What, When and Where?
Who for?
Women who want to be taken seriously in business, in their career or work
Women who want to raise their profile and achieve success
Female business owners and entrepreneurs
Aspiring business women

Women moving into leadership roles

Women who want to break through the glass ceiling

What?
This is a full day of dynamic speaker and workshops - interactive with exercises to inspire reflection, insight, transpformation and opportunities for change.
Developing a confident and 'signature' Presence for business and professional success.  Overcome fears, barriers and and learn how to be increase your influence.

How your Inner Well-Being impacts your confidence

Keren will be presenting ways you can "improve your Presence" online so you are attractive, have impact and can rise above the parapet.

When meeting someone for the first time people make a judgement within the first 3 minutes. Surprisingly, according to research what impacts first impressions is 93% how you look, sound and carry yourself, only 7% is what you actually say!

Creating the right impression, showing the world how fantastic you are and what great qualities you have is crucial for your success.

When?
Tuesday 14 June, 10.00 - 5.00pm
5.30 - 8.00pm: Open Networking & drinks - Roof Garden

Where?
Elysée restaurant and Roof Garden
Since 1936 has been the cool 'place to party' attracting big screen stars, artists, writers, members of the British and Greek royal families and those who enjoy good fun and the finer things in life.
Follow us on twitter for updates, discussions and to find out who else is going.
@own_the_room
Book today for the best value personal development day in town - not to be missed...
Follow us on twitter for updates, discussions and to find out who else is going.
@own_the_room
Speakers and Workshop Leaders

Marcie Buxton
Marcie Buxton has a background in leadership, management and counselling. She is a qualified executive coach and facilitator with over 20 years experience in the Third Sector, private and public sectors. She is passionate about the advancement of women enabling them to go confidently towards their dreams, and developing authenticity in their leadership.


The desire to empower people and change lives inspires her and compells Marcie to work with professional and business women to build their confidence and influence so they become the best leaders they can be.
Marcie provides one-to-one coaching programmes, group coaching and workshops in leadership, confidence, goal setting, career development and performance.


'Marcie you were brilliant.  Its one thing hearing you speaking about helping to advance women in leadership roles - quite another to experience you in action'. 
Female Entrepreneur, leader and business owner, BH
Keren Lerner

Keren runs Top Left Design, a 5 person website design agency which creates top quality, easy to use, eye-catching websites, email newsletters and blogs – all with the intended objectives of the business or organisation in mind. She regularly trains fellow business people and budding entrepreneurs in social media, blogging, the principles of good website design, creating effective email newsletters, and improving their online reputation. Her mission is to "clean up the internet" and empower clients to represent and promote themselves in a way they can be proud of.

Keren is an active networker and is very well connected to a huge range of business owners and suppliers.

She has been working as a website designer since practically when websites were invented and has continued to hone her skills and knowledge. She loves to share what she knows and regularly runs training sessions in social media, website design, blogging and generally "improving your presence online".

See www.topleftdesign.com for the Top Left Design website and you can also follow Keren on Twitter (www.twitter.com/topleftdesign) as she actively tweets useful and relevant info!
Louise Gillespie-Smith
Louise is a fully trained Image Consultant and New Insight's Life Coach. She is dedicated to showing people through colour and style how to really look their best all of the time and feel happy with themselves.

With image being so important in our society today, appearance is crucial and when making the first impression Louise doesn't want you to miss out on anything because you didn't convey the real you. Plus she believes when you feel great on the outside you build on your self confidence on the inside too.
Tammy McCann
Founder of Newleafe, Tammy McCann is passionate about empowering people to take control of all areas of their life by teaching them to reduce and manage the effects of internal and external stress. Tammy runs both corporate and community-based workshops in Self-awareness, Mindfulness, Positive thinking and Stress management utilising a powerful and unique blend of eastern and western philosophies and techniques.

Tammy has a strong academic background in the life sciences (BSc hons in Biochemistry; Masters in Biological Sciences with Business and Marketing; Conversion degree in Psychology) which has strongly influenced her belief in the Mind-Body connection. Her ten years experience in Pharmaceutical and B2B market research and subsequent work in the field of Psychology, clinical hypnotherapy and Mindfulness-Based Cognitive Therapy has equipped Tammy to understand the importance of people's behaviours, thoughts and beliefs and how they are key in the orchestration of their life patterns and goals.
When & Where


Elysee Restaurant and Roof Garden
13 Percy Street
Fitzrovia

W1T 1DT London
United Kingdom
Tuesday, June 14, 2011 from 10:00 AM to 5:00 PM (BST)
Add to my calendar
Organizer
Kamaka Ltd
Kamaka Ltd
Kamaka provides business, executive and leadership coaching empowering individuals, teams and organisations.   Whether you are in a large organisation or embarking on an entrepreneurial journey, you will learn about authentic leadership, managing change, how to develop a success mindset, developing confidence, understanding thinking stylse and behaviours.  Learn clairty on vision, values and goals and how to maximise your strengths, skills and experience to live an extraordinary life on purpose.
Founder and Director, Marcie Buxton, a qualified executive coach, has more than 20 years as a leader and manager across voluntary, public and private sectors.
KAMAKA Ltd
Marcie Buxton | Director
m: 07969544402
e: marcie@kamaka.co.uk
Skype: kamakacoaching
Follow us on twitter: @kamaka_women
Join the the network on facebook:http://www.facebook.com/KamakaCoaching